Collaborate with us
Why teach online on Vanna
With 1 million global user base in 2020, you'll share your expertise with learners from across the world.
Earn More
Industry leading 50% revenue share with no extra effort for content production.
Grow Followers
A new channel for users to discover your profile and existing content.
Get New Content
We'll quickly post-produce short form videos; you just record our scripts.
Reach More
Exposure as a subject matter expert to boost your brand and lead generation.
Already have your own courses?
Learn how Vanna can create a short form version to drive more sales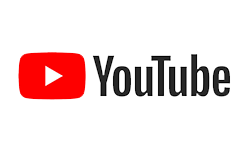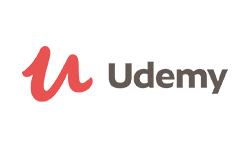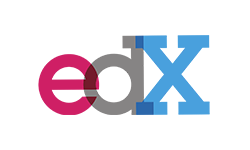 Frequently asked questions
Courses total approximately 30 minutes of learning engagement time. Every bite-sized tutorial is around 1 minute. You'll need to record 10-25 one minute videos from pre-scripted materials - we'll do post-production and marketing.

What project topics are in demand?
We are looking to build job-relevant, insightful courses in a diverse range of fields. One of the example will be Digital Marketing (eg content strategies, Google Analytics, SEO) We'll work with you to identify specific course topics based on your area of expertise and our catalog needs.
What is the application process?
If you're ready to create hands-on, useful projects and want to collaborate with us as a course instructor on Vanna, please put your email on bottom of the page. We will reach out with next steps if it is a good fit.
Collaborate with us
Become a course instructor
We will follow up with next steps.
Instructor Terms – co-creator
These Instructor Terms were last updated September 13, 2020.

When you sign up to become an instructor on the Vanna platform, you agree to abide by these Instructor Terms ("Terms") between you and Vanna Int. Limited ("Vanna", a company registered in Hong Kong). These terms apply to all your activities on the Vanna website, our APIs and other related services ("Services").
1. Instructor Obligations
As an instructor, you are responsible for providing video material as agreed from time to time with Vanna ("Submitted Content"). We may record or use all or any part of your Submitted Content to create a course or series of courses ("Final Content").

You represent and warrant that you:
• authorise Vanna to use your Submitted Content and the Final Content as specified in these Terms.

You warrant that you will not:
• use the Submitted Content for any other purposes;
• use the Final Content for any other purposes than those listed in section 2.
• frame or embed the Services (such as to embed a free version of a course) or otherwise circumvent the Services.
Vanna grants you a license to use the Final Content for marketing or promotional purposes on your social media, website, email, and any other methods as mutually agreed in writing, subject to the Vanna logo being clearly legible and a limit of 75% of the Final Content being used in each three month period.

Vanna has a perpetual, assignable, sub-licensable license to the Final Content and a right to offer, market, and otherwise use the Final Content, and to sublicense it to students for these purposes directly or through third parties.

You grant Vanna permission to use your name, likeness, voice, and image in connection with offering, delivering, marketing, promoting, demonstrating, and selling the Services, your Submitted Content, or the Final Content, and you waive any rights of privacy, publicity, or other rights of a similar nature, to the extent permissible under applicable law.
3.1 Trust & Safety Policies
You understand that your use of the Services is subject to Vanna's approval, which we may grant or deny at our sole discretion.
We reserve the right to remove courses, suspend payouts, and/or ban instructors for any reason at any time, without prior notice, including in cases where:
• an instructor or course does not comply with our policies or legal terms;
• a course falls below our quality standards or has a negative impact on the student experience;
• an instructor engages in behaviour that might reflect unfavourably on Vanna or bring Vanna into public disrepute, contempt, scandal, or ridicule;
• an instructor engages the services of a marketer or other business partner who violates Vanna's policies; or • as determined by Vanna in its sole discretion.
3.2 Relationship to Other Users
Instructors don't have a direct contractual relationship with students, so the only information you'll receive about students is what is provided to you through the Services. You agree that you will not use the data you receive for any purpose other than providing your services to those students on the Vanna platform, and that you won't solicit additional personal data or store students' personal data outside the Vanna platform. You will indemnify Vanna against any claims arising from your use of students' personal data.
3.3 Anti-Piracy Efforts
We may partner with anti-piracy vendors to help protect our co-created courses from unauthorized use. To enable this protection, you hereby appoint Vanna and our anti- piracy vendors as your agents for the purpose of enforcing copyrights for each co- created courses, through notice and takedown processes (under applicable copyright laws like the Digital Millennium Copyright Act) and for other efforts to enforce those rights. You grant Vanna and our anti-piracy vendors primary authority to file notices on your behalf to enforce your copyright interests.
You agree that Vanna and our anti-piracy vendors will retain the above rights unless you revoke them by sending an email to team@vanna.com with the subject line: "Revoke Anti-Piracy Protection Rights" from the email address associated with your account. Any revocation of rights will be effective 48 hours after we receive it.
4.1 Price Setting


Vanna will select a sale price for the Final Content. We may increase or decrease the sale price at our discretion.
You give us permission to share your courses for free with our employees, with selected partners, and in cases where we need to restore access accounts who have previously purchased your courses. You understand that you will not receive compensation in these cases.

4.2 Transaction Taxes
If a student purchases a product or service in a country that requires Vanna to remit national, state, or local sales or use taxes, value added taxes (VAT), or other similar transaction taxes ("Transaction Taxes"), under applicable law, we will collect and remit those Transaction Taxes to the competent tax authorities for those sales. We may increase the sale price at our discretion where we determine that such taxes may be due. For purchases through mobile applications, applicable Transaction Taxes are collected by the mobile platform (such as Apple's App Store or Google Play).
5.1 Revenue Share
When a student purchases your course, we calculate the gross amount of the sale as the amount actually received by Vanna from the student ("Gross Amount"). From this, we subtract any Transaction Taxes, any mobile platform fees applied to mobile application sales, a 3% administrative and handling fee for any non-mobile-app sales, and any amounts paid to third parties in connection with promotions to calculate the net amount of the sale ("Net Amount").


Your revenue share will be 50% of the Net Amount less any applicable deductions, such as student refunds. If we change this payment rate, we will provide you 30 days notice using prominent means, such as via email.


Vanna makes all instructor payments in U.S. dollars (USD) regardless of the currency with which the sale was made. We will assume transaction processing fees, excluding foreign currency conversion fees and wiring fees.

5.2 Receiving Payments


For us to pay you in a timely manner, you must own a PayPal account in good standing and must keep us informed of the correct email associated with your account. You must also provide any identifying information or tax documentation necessary for payment of amounts due, and you agree that we have the right to withhold appropriate taxes from your payments. We reserve the right to withhold payments or impose other penalties if we do not receive proper identifying information or tax documentation from you. You understand and agree that you are ultimately responsible for any taxes on your income.


Payment will be made within 60 days of the end of the month in which we receive the fee for a course.


We reserve the right not to pay out funds in the event of identified fraud, violations of intellectual property rights, or other violations of the law.


If we cannot settle funds into your payment account after the period of time set forth by your state, country, or other government authority in its unclaimed property laws, we may process the funds due to you in accordance with our legal obligations, including by submitting those funds to the appropriate government authority as required by law.

5.3 Refunds


You acknowledge and agree that students have the right to receive a refund. Instructors will not receive any revenue from transactions for which a refund has been granted.


If a student asks for a refund after we have paid the relevant instructor payment, we reserve the right to either (1) deduct the amount of the refund from the next payment sent to the instructor or (2) where no further payments are due to the instructor or the payments are insufficient to cover the refunded amounts, require the instructor to refund any amounts refunded to students for the instructor's courses.
While you are a published instructor and subject to the requirements below, you may use our trademarks where we authorize you to do so.
You must:
• only use the images of our trademarks that we make available to you, such as the Vanna logo

• only use our trademarks in connection with the promotion and sale of your Vanna courses or your participation on Vanna; and
• immediately comply if we request that you discontinue use.

You must not:
• use our trademarks in a misleading or disparaging way;
• use our trademarks in a way that implies that we endorse, sponsor, or approve of
your services; or
• use our trademarks in a way that violates applicable law or in connection with an
obscene, indecent, or unlawful topic or material.
7. Sanctions and Export Laws
You warrant that you aren't restricted from using the Services under U.S. sanctions or export laws (as an individual or as an officer, director, or controlling shareholder of any entity on whose behalf you use the Services). If you become subject to such a restriction
while you are subject to these Instructor Terms, you will notify Vanna within 24 hours, and we will have the right to terminate any further obligations to you, effective immediately and with no further liability to you (but without prejudice to your outstanding obligations to Vanna). You will not use the Services to conduct or facilitate any transaction with any other individual or entity subject to such a restriction. You may not remove, export, or allow the export or re-export of the Services (or any product thereof, including technical data) outside the U.S. in violation of any restrictions, laws, or regulations of the U.S. or any other applicable country.
To delete your account, please contact our support team via team@vanna.com. We'll use commercially reasonable efforts to make any remaining scheduled payments that are owed to you before deleting your account. You understand that if students have previously enrolled in your courses, your name and that Final Content will remain accessible to those students after your account is deleted.
9. Miscellaneous Legal Terms
9.1 Updating These Terms


From time to time, we may update these Terms to clarify our practices or to reflect new or different practices (such as when we add new features), and Vanna reserves the right in its sole discretion to modify and/or make changes to these Terms at any time. If we make any material change, we will notify you using prominent means such as by email notice sent to the email address specified in your account or by posting a notice through our Services. Modifications will become effective on the day they are posted unless stated otherwise.
Your continued use of our Services after changes become effective shall mean that you accept those changes. Any revised Terms shall supersede all previous Terms.


9.2 Relationship Between Us


You and we agree that no joint venture, partnership, employment, contractor, or agency relationship exists between us.


9.3 Survival


The following sections shall survive the expiration or termination of these Terms: Sections 2 (License), 3.2 (Relationship to Other Users), 5.2 (Receiving Payments), 5.3 (Refunds), 8 (Deleting Your Account), and 9 (Miscellaneous Legal Terms).


10. How to Contact Us


The best way to get in touch with us is to contact our support team at
team@vanna.com
. We'd love to hear your questions, concerns, and feedback about our Services.
Created with